As the only shelf-stable form of the powerful molecule, sulforaphane, BrocElite guards you against this notorious chemical that lurks in the bodies of 9 out of 10 Americans.
Sulforaphane is the good molecule that comes from broccoli. It was discovered in 1992 by scientists at Johns Hopkins University and since then there have been over 2000 research papers written on the topic in the peer-reviewed literature.
Sulforaphane has 39 distinct pro-health mechanisms including blocking inflammation, enabling detoxification, promoting brain health and stimulating anti-aging.
Glyphosate interferes with your cells' ability to flush away toxins -- leaving you even more vulnerable to their dangers
But thanks to that Johns Hopkins' breakthrough -- and the team at BrocElite…
You can now fight back and eliminate this negative impact by restoring your body's NRF-2 levels ...even with the glyphosate still in your body!
7 Ways BrocElite Protects You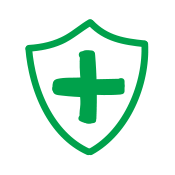 Promotes Immune Function
Sulforaphane (SFN) increases the activity of natural killer cells and enhances bacterial removal by macrophages. Peer-re- viewed journal articles have shown sulforaphane boosts Th1 immunity and restores or delays the decline of cellular immunity caused by aging.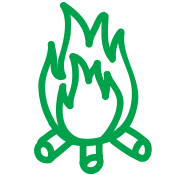 Blocks Inflammation
Sulforaphane (SFN) blocks the chronic, unhealthy form of inflammation. Medical studies show that chronic inflammation causes a range of disease, including heart disease, depression, and even dementia. SFN works in two ways; it both blocks the proinflammatory pathway known as NF-kB and pro- motes the anti-inflammatory pathway known as Nrf-2.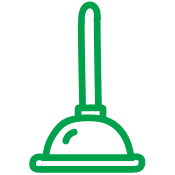 Encourages Detoxification
Sulforaphane (SFN) works in all three phases of detoxification. In Phase 1, the toxin is inactivated by the liver. In Phase 2, the toxin is altered to make it water soluble so it can return into the blood serum. And in Phase 3, the toxin is bound and eliminated through excretion. SFN is the most potent known natural Phase 2 detoxifier.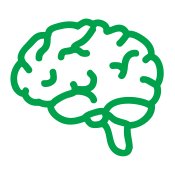 Protects + Restores Brain Function
Sulforaphane (SFN) travels to the brain to support the survival of existing neurons and to encourage the formation of new neurons. Nrf-2 is the "on switch" for protecting against oxidative damage and inflammation. SFN is the strongest natural stimulator of the Nrf-2 pathway. Low Nrf-2 functioning is linked to neurodegenerative diseases like Parkinson's and Alzheimer's.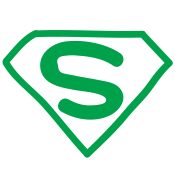 Powerful Antioxidant
Sulforaphane (SFN) is a powerful antioxidant and prevents the cellular damage casued by excessive oxidation or "rusting" in the body. Oxidation in your body is bad and leads to cellular damage that causes aging. Unlike other antioxidants which last hours, SFN is long-acting, lasting three days. SFN is the hero we have been waiting for!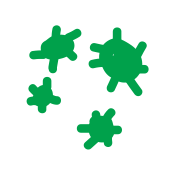 Antiviral / Antibacterial
Sulforaphane (SFN) enhances human antiviral response by reducing viral load in viruses such as influenza (the Flu), HIV, Epstein-Barr, and the hepatitis C virus. Additionally, in one study, 23 out of 28 tested bacterial and fungal species were killed by sulforaphane.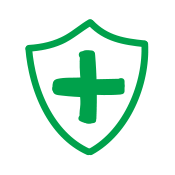 Provides Protection Against Glyphosate Damage
It mitigates the dangers of glyphosate by restoring NRF-2 levels -- even with glyphosate present in the body. Plus, it provides a rock solid wall of defense against glyphosate damage so your body can knock out toxins safely -- and effectively.
Over 2,000 Research Studies Have Been Conducted At the Top Institutions
Sulforaphane is being researched at prestigious hospitals and universities like Johns Hopkins as an anti-inflammatory, anti-carcinogen, recovery booster, autophagy inducer, and might even benefit the symptoms of autism.
Over 2,000 peer-reviewed studies have been done on the potential benefits of sulforaphane, and many more are underway right now.
But there's just one problem...
It's really hard to get SFN into your body.
The most common way is growing and juicing broccoli sprouts because they contain the 2 precursors needed to make sulforaphane in high amounts: myrionase and glucoraphanin.
But here's the rub: the sulforaphane isn't shelf stable and degrades really quickly… so the juice must be consumed within 4 hours of preparation (and can't be heated above 158 degrees Fahrenheit).
But Now, A Technology Breakthrough Is Changing Everything...
For years, the BrocElite® team has been working with brilliant scientists to develop a patented process for 100% natural shelf stable sulforaphane.
BrocElite® is the only supplement of its kind, and costs less than $36 a bottle.
Two capsules of BrocElite® contain 10 milligrams of shelf-stable sulforaphane… that's the equivalent of eating about 3oz of fresh juice made from broccoli sprouts harvested on the 3rd day.
No more growing broccoli sprouts, no more wasting money on precursors… just all the benefits of sulforaphane in a shelf-stable capsule.
And unlike with juicing or precursor supplements, with BrocElite®, you know exactly how much sulforaphane you're getting, because it's naturally stabilized with a patented process.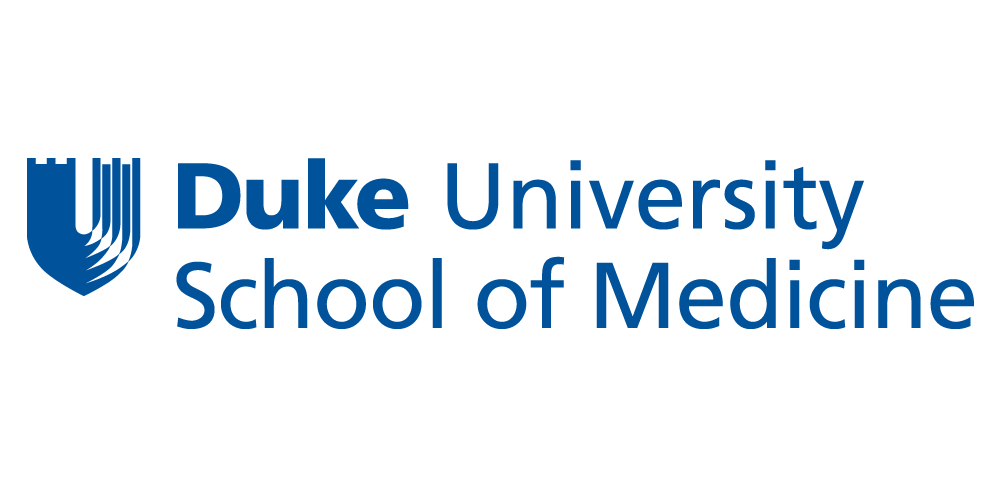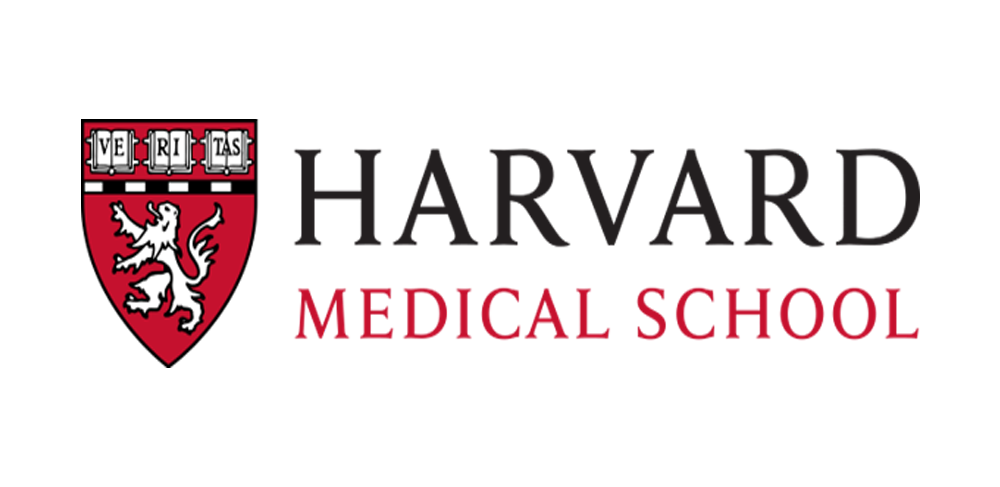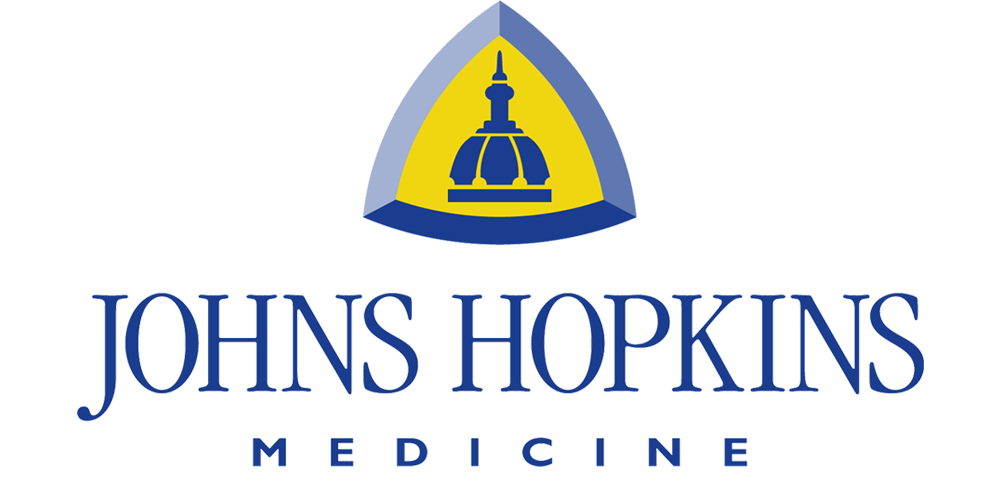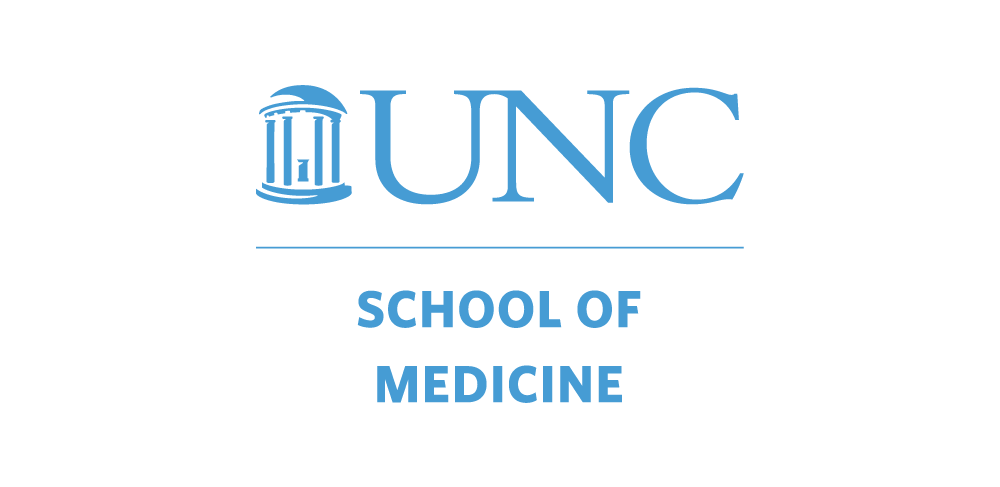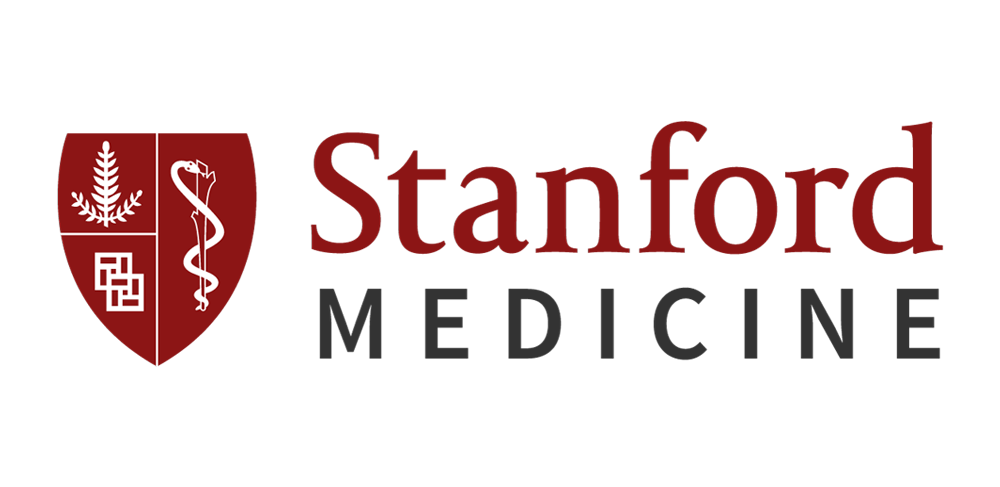 What Medical Professionals are Saying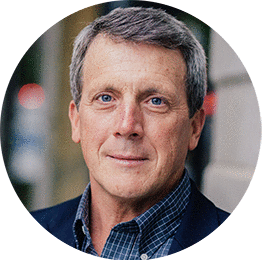 BrocElite® is Effective at Getting at the Root of the Problem
"BrocElite® has been as effective, if not more than other supplements I've used to address things like inflammation and a variety of conditions. In functional medicine, you're trying to address a problem by finding the root of the problem. What's exciting for me is that BrocElite® is effective at getting at the root of the problem because it balances the inflammation. Whether you need to upgrade something and downgrade something, it has the ability to do that. So I've found BrocElite® to be effective for a variety of conditions."
---
David MacDonald, D.O.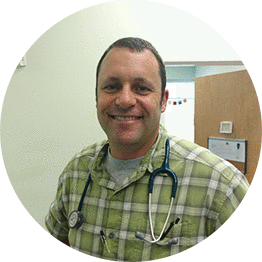 One Supplement that Addresses Many Different Issues
"So the reason that I love BrocElite®, revolves around the idea that we live in an incredibly toxic world and the sulforaphane in BrocElite® addresses so many of those toxins that cause stress within our bodies. This molecule has many, many benefits. I don't have to ask patients to take three or four different supplements. They can take one supplement that addresses many different issues. Certainly in this day and age with viruses coming at us, the research shows that it does an amazing job of decreasing the virus's ability to enter our bodies and replicate once inside. And it even provides a balanced boost to our immune system so we don't over respond and create further disease. BrocElite® is just really remarkable supplement that I'm very happy to be able to take and give to my patients."
---
Martin Katz, M.D.
Incredible For People's Health
"My name is Ken Brown. I'm a board certified gastroenterologist in Dallas, Texas, and I asked to do a testimonial on BrocElite® with curcumin. And the reason is, is because I understand how incredible this is for people's health. In my practice. I'm seeing great results with people with a variety of gut issues, and anything with the brain-gut connection. You can look at the science of it. I'm living it. I'm seeing it. I take it myself. I'm thrilled to actually tell everyone that I'm seeing great results with BrocElite®. "
---
Ken Brown, M.D.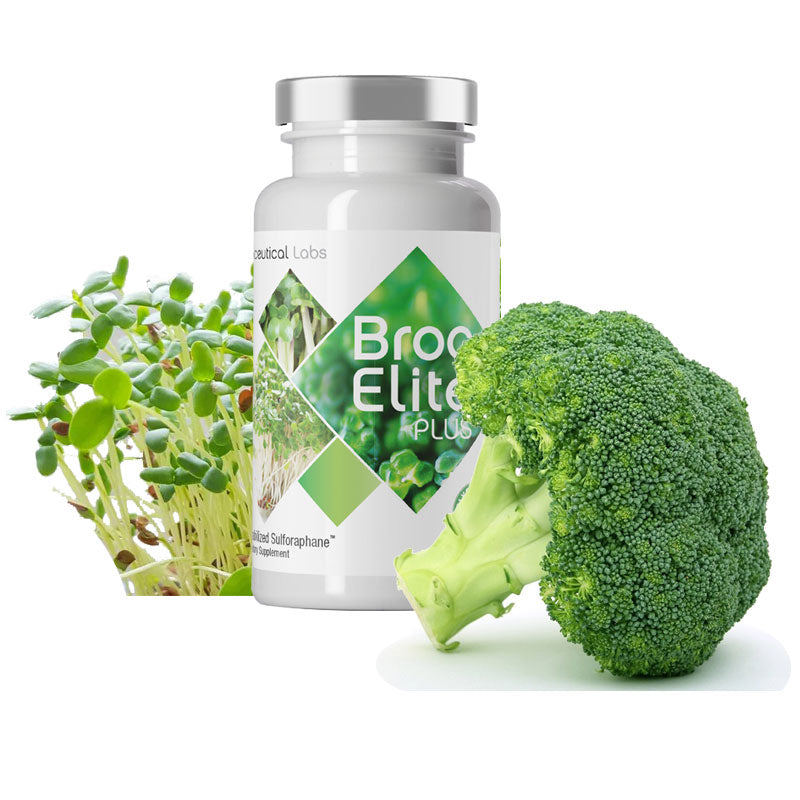 100% pure - no fillers
Certified glyphosate residue free
Naturally gluten free
Soy Free & dairy free
Non-GMO
Vegan
BPA free, non-toxic
Choose Your Package
Free US Shipping Today, when you buy 3+ bottles!
100% Money Back Guarantee
It's important to know that we back BrocElite® with a 100% SATISFACTION GUARANTEE.

We promise that you will be thrilled with BrocElite®. If you decide that we're wrong, then simply send your unused supply back and we'll refund you. It's that simple.

We won't even ask why you're returning it. We'll simply issue you a FULL REFUND for bottles you've purchased within 60 days.
Read What Others Are Saying
My finger pain was gone.
"It just relieved the pain in my finger joints. When I moved my fingers, I typically had joint pain. After taking BrocElite® for about two days, my finger pain was gone."
Missy Martin
I just feel better all around.
"I love it and have told my friends about.  I feel more alert and have more of a zip in my step.  I feel better in the morning when I get up and feel like I have more energy.  I just feel better all around.  Its been a noticeable change."
Will Richey
Thank you for this amazing product!
"I have to tell you that if there is one single supplement that I take that makes me feel amazing it is BrocElite®. My husband and I started taking them and cannot believe how amazing they make us feel. My husband attributed them to helping his feet not hurt when he's on them for 14- 16 hours a day and his back feels better. I feel better completely. We are amazed and are big fans and will continue taking them. Thank you for this amazing product!"
Vickie Gresge
My wife was so delighted to get uninterrupted sleep again!
"I've always taken sleep for granted, but my wife, who stirs easily, does not. In our early marriage, I slept quietly and never disturbed her. At some point in my late 30s, however, I started to snore. Then a friend gave me BrocElite®. I started taking it, knowing it would reduce inflammation but never expecting that it would impact my snoring. Much to my surprise, it did! I haven't snored since. My wife was so delighted to get uninterrupted sleep again! This is the only testimonial I've ever written for a product."
Corban Addison
My miracle supplement!
"I'm a 75 year old US Marine, prostate cancer survivor with U.S. govt issues artificial knee, pedicle screw & rod implants at L3, L4, L5. I started taking BrocElite® a year ago to reduce my pain. Today I'm pain free. My body – every part of it – is working better today than it did 25 years ago! My miracle supplement!"
Oliver N.
BrocElite® has given me my life back!
"In 2005, I had a severely botched-up orthoscopic  gall bladder surgery where I almost bled to death.  Ever since then, I've had extreme diarrhea problems that dominated my life.   Once I started taking BrocElite®, my life is now manageable and so much better.  I can't say enough about this product.  BrocElite® has given me my life back!"
Barbara R.
Frequently Asked Questions
What is sulforaphane?
Sulforaphane is a chemical in broccoli discovered in 1992 by researchers at John's Hopkins University. Since then, sulforaphane has been the subject of over 2000 peer-reviewed research papers on the chemical. There are 39 distinct pro-health benefits including blocking inflammation, enabling detoxification and promoting brain health.
What makes BrocElite® different from other broccoli extract supplements?
BrocElite® is the only broccoli supplement on the market offering Stabilized Sulforaphane in the capsule (as opposed to the precursor, glucoraphanin otherwise known as sulforaphane glucosinolate).
Why is your powder yellow?
While broccoli is green, we extract the sulforaphane from broccoli seed, which produces the yellow color that we call the "gold in broccoli".
Is BrocEite made in the USA?
BrocElite® is manufactured in Charlottesville VA. We source our broccoli seed from California, Tennessee, and Michigan. We cannot say "made in the USA" since our capsules come from Canada and Colombia.
Do you have to take BrocElite® with food?
Yes, we recommend taking it with food. In research about 10% - 20% of people who take sulforaphane experience mild stomach discomfort for a short period of time. Taking BrocElite® with food lessens the chance of experiencing this discomfort.
Does BrocElite® need to be refrigerated?
No, if you plan on using your bottle within one to two months. We do recommend refrigeration if you don't plan on taking the product regularly.
How long does it take to notice an effect?
Everyone is different. From people who use BrocElite®, we have heard from customers who have noticed effects from taking BrocElite® anywhere from 2 days to 2 weeks from the time of their first capsule. The most common effect people notice is a reduction in joint pain as a result of Nrf-2 pathway activation. The second most common effect is vivid dreaming at night as a result of brain-derived neurotrophic factor stimulation.
How long does one bottle last?
We recommend taking one to two capsules per day. You will get a health impacting amount of sulforaphane with just one capsule. Feedback from our customers leads us to believe that once you take a single capsule a day, your experience with BrocElite® will soon lead you to take two capsules per day as you become aware of its benefits and how it is making you feel.
When will I receive my shipment?
Most orders will ship within one business day. Most orders take 2-3 days on average to arrive once shipped.
What ingredients are used in BrocElite®?